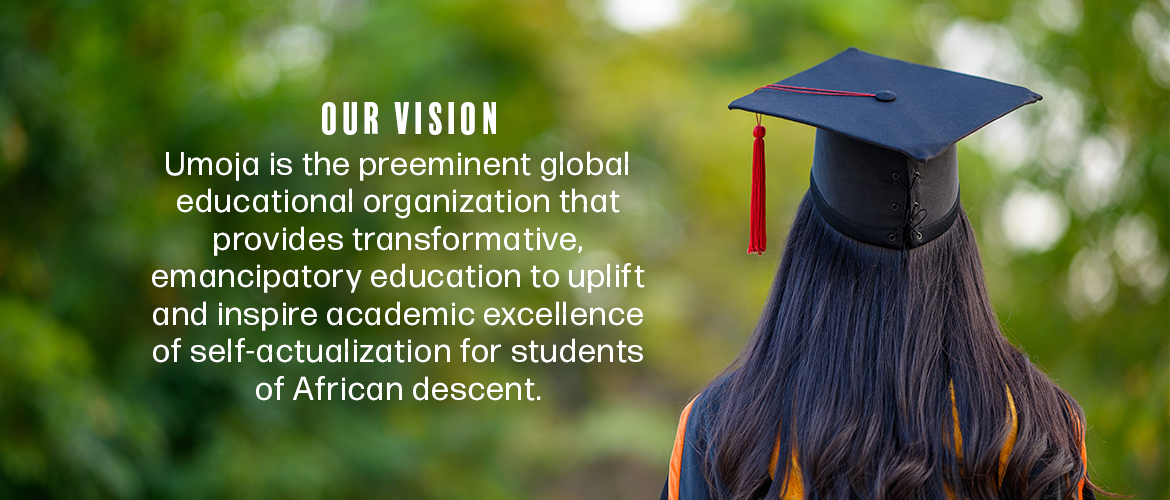 ---
Umoja promotes student success

and improved lifetime outcomes

for all students through a curriculum that is responsive to the legacy of the African and African American Diasporas.
Upcoming Events
July 14, 2022

to

July 16, 2022
THIS EVENT HAS BEEN POSTPONED. S.T.E.M. Transfer Academy: The Umoja Community will host a S.T.E.M. (Science, Technology, Engineering, And Math) Transfer Academy for our students. This event will expose future transfer students to discipline...
August 4, 2022

to

August 6, 2022
Student Leadership Summit | Thursday, August 4-6, 2022 | CLICK HERE TO REGISTER We are excited to convene, engage, and organize our student leaders to make great contributions to their local programs and the broader campus...
November 3, 2022

to

November 5, 2022
2022 College & Opportunity Fair 2022 Umoja Award Nominations 2021 Conference Renderings Visit San Diego
Resources
The Campaign for Black Student Success aims to generate
funds to provide student scholarships for Umoja Students. Donate now!